Know Rioma,
know its history

It all started more than 90 years ago in the family business, dedicated to the manufacturing and marketing of esparto products. Pepe began accompanying his father on commercial trips, observing the market and the needs of Spain in the late '60s. An invaluable experience, full of ideas and color, that would end up shaping his visionary character and inspiring him towards his future path.
This apprenticeship led him to enter the business world in the mid-1970s, marketing the fabrics at fairs and local markets. After years of dedication in the textile field, he launched his own designs, at first making his way initially in the world of fashion and later in upholstery and home decoration fabrics, a segment in which he would achieve international successes of great value.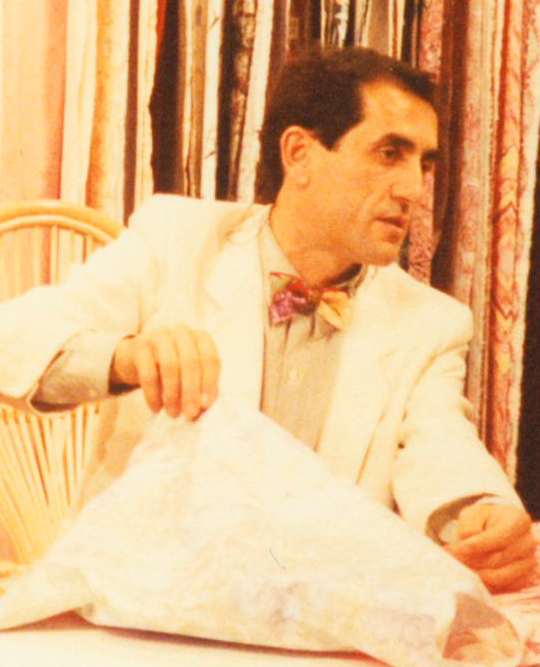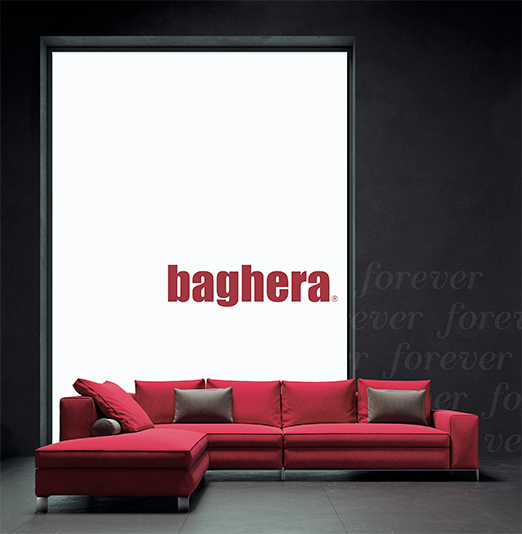 SIGNIFICANT CONTRIBUTIONS
Its first fabrics were chintz, which set trends in curtains with prints and a multicolored range. The collections made in Neon canvas, a fabric created by Rioma, followed in popularity, becoming the most sold, worldwide, from the '80s until the first decade of the 21st century. At the same time, rustic fabrics were also developed, among which the so-called kilimsstood out, unique creations of ethnic inspiration, highly demanded in upholstery, due to their resistance, and awarded prizes at Heimtextil Frankfurt, one of the most important textile fairs in the world. Another great success of the company was the Baghera fabric, popularly known as Suede, which has become the world's best-selling upholstery and clothing fabric since its creation. It was followed by other successes such as Rebeca, Versátil, Budapest, Derby, etc.
A BRAND WITH ITS OWN SEAL
Inspiration from childhood memories and nature would strengthen the naturalistic and organic style of Rioma's prints, a characteristic that has placed the company at the forefront of creativity and design, making it a benchmark and unmistakable brand.
The classic style of the house has a distinguished floral character, whose style dates back to the first textiles of more than 100 years ago, and is the flagship symbol of the Rioma brand.
The natural seal of the company is maintained today thanks to our firm commitment to the environment and sustainable development, actions that leave their mark on our collections and allow us to establish strategic alliances with various foundations and organizations.
Rioma, led by its founder, bases its strategy on fundamental values such as creativity, innovation, dedication, professionalism, responsibility and global commitment in our business activity, pursuing its goal of wanting to leave its mark and bring personality to the textile sector.
Contact with rioma
Ctra A307-km12
14550, Montilla
Córdoba (Spain)
You are a professional client
Please contact us to request access to the complete catalogue
are you already a customer?