The Textile Technological Institute, AITEX, has announced the list of finalists of the IV edition of the AITEX 2022 Business Awards, which were created to promote the dynamization of the business fabric and with the aim of recognizing the work of companies, contributing to their development and projection in the fields of
innovation, sustainability and research.

Of the 76 national proposals submitted, a jury composed of top-level representatives of the textile and cosmetics industry, business and academia, have been responsible for evaluating each of the projects submitted and selecting five finalists in each of the modalities of participation: textile, cosmetics and entrepreneurship.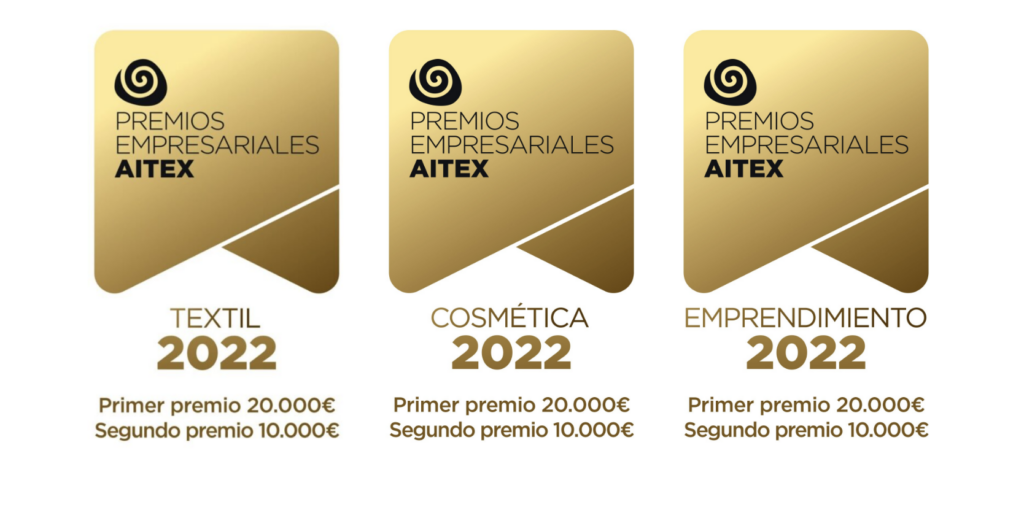 The 15 finalists for this year's awards, including Rioma in the textile category, have been selected based on the criteria of value proposition, innovation and sustainability, quality and results obtained.

The resolution of this edition will be announced during the award ceremony to be held on November 24 at IVAM-CADA Alcoy, where two financial prizes per category will be distributed, giving a total of 90.000€, of which
20,000 will be awarded to the winners and €10,000 to the runners-up.

The event will be attended by Laura Durán, General Manager of Business Development and Sustainability and Member of the Management Committee of IKEA Spain, who will conduct a professional seminar "Business Expansion and Sustainable Development" in which she will share the method of product design at IKEA. He will also talk about IKEA's sustainability strategy "People and Planet", which explains how new business development at IKEA has been implemented in Spain.

The 15 finalist companies for these awards are as follows:
"AITEX Award for sustainability and/or innovation in textiles":
Interfabrics S.L. (Aquaclean)
Jeanología S.L.
Waste Prevention S.L.
Rioma S.L.
Tejidos Royo S.L.
"AITEX Award for sustainability and/or innovation in cosmetics":
Berioska S.L. (Babaria)
Germaine de Capuccini S.A.U.
Martiderm S.L.
Cosmetics Cosbar S.L. (Montibello)
Prospera Biotech S.L.
"AITEX Award for the best entrepreneurial initiative":
ARS Athletic Iberia S.L.
Kimera Technologies S.L.
Mediterranean Algae Technologies S.L.
Recovo Lab S.L.
Wecaria Technologies